---
---
Congrats to Rho, who won Sealing the Deal (Sex Sells #1) bu Kim Dare! Sealing the Deal is now available from Resplendence Publishing.
---
---
Many thanks to Stephani Hecht for donating a signed paperback copy of The Lost Shifters (Books 1-3) for a lucky commenter to win! Along with the signed paperback, Stephani's donated a few other fun things for the winner: post-its, a pen, a magnet, and a button!
Primal Passions: Jacyn's whole world is shattered when he's attacked by Ravens then rescued by a stranger named, Logan. Things turn stranger when Jacyn finds out he's really a feline shifter. As Jacyn and Logan run for their lives, they find themselves growing closer to each other. Will Jacyn be able to let go of his doubts long enough to trust in Logan?

A Feral Christmas: Brent has never forgotten his lost siblings and vows to bring them home. Then he discovers that one man holds the key to their location, a Hawk shifter named Daniel. Even as the men fight new and old enemies, their feelings of love grow. Will they be able to overcome a lifetime's worth of hatred and prejudice to be together?

Savage Awakenings: An outcast among his own kind, Rat always lived life by his own rules. That changes in one instant when he receives a call for help from, Keegan, a lost shifter. As they get closer, Rat finds he's powerless to fight his growing attraction to Keegan. Will Rat be able to let go of his past to embrace a future?
Other Books
About Stephani
Stephani Hecht is a happily married mother of two. Born and raised in Michigan, she loves all things about the state, from the frigid winters to the Detroit Red Wings hockey team. Go Wings! You can usually find her snuggled up to her laptop, creating her next book or gorging on caffeine at her favorite coffee shop.

When she's not running around like crazy, trying to get her kids to their various activities, she's working on numerous projects.

You can visit Stephani at her blog or her website.
Contest Rules
To enter, leave a comment stating that you are entering the contest. Contest closes 7 pm CDT, Monday, July 25.
By entering the contest, you're confirming that you are at least 18 years old.
If you haven't commented before, your comment will not be visible until after I moderate it. Please do not leave a second comment because your first doesn't show up! The blog gnomes will decide your comments are spam and then only ritual dust bunny sacrifice will salvage your entry…
If your comment is actually an advertisement or if your CommentLuv link turns it into an advertisement, your comment will be deleted. (Most of you do not need to worry – this refers to some pretty clever comment spam.)
Winners will be selected by random number.
You must leave a valid email address in the "Email" portion of the comment form.
Please make sure that your spam filter allows email from stumblingoverchaos.com!
If a winner doesn't respond to my congratulations email within 48 hours, I will select another winner.
This contest is open worldwide!
---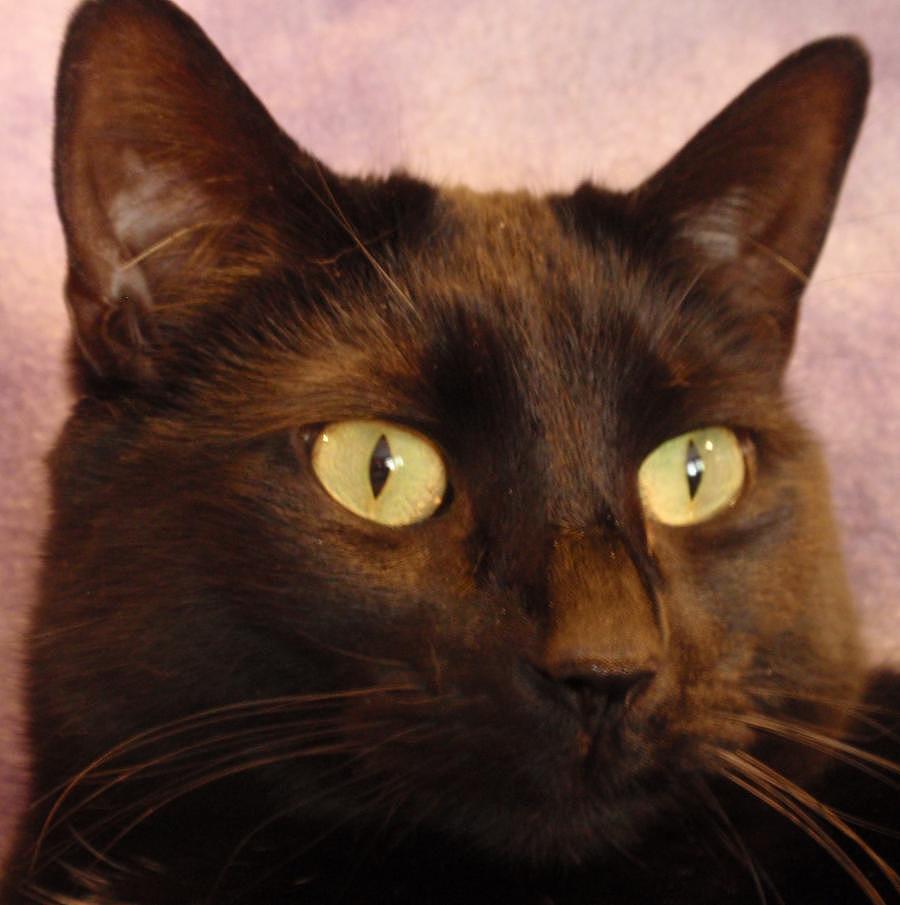 "Ok, I'll humor you, Mom, but I don't understand how a glamour shot is any different from the other photos you take of me. I'm always glamorous!" -Mayhem