---
---
Congrats to Harper Bell, who won Tono (the sequel to Loving Edits) by Mickie B. Ashling! Tono is being released by Dreamspinner Press today.
Congrats to Samantha, who won Tears of Blood (Drone Vampires, Book 12) by Stephani Hecht! Tears of Blood will be released by eXtasy Books on January 15, 2011.
Congrats to Marie A, who won the Saddle Up 'N Ride anthology by Em Woods (and friends)! Saddle Up 'N Ride will be released by Total-E-Bound on January 17.
---
---
Contests
Bookity
Ebookity
Think, Make, Learn, Do
Snowity
Craft
Cool
Huh
LOL
Teh Cute
Reading Update

Death by Misfortune by A.M. Riley. ebook. Excellent m/m romantic suspense/mystery about the murder of a "psychic to the stars" and a prominent Hollywood producer, filled with lots of complex twists and turns. The story is told from two alternating points-of-view: Jeremy, a production assistant, and Bill, the closeted cop first introduced in Amor en Retrogrado.

His Client by Ava March. ebook. Very good kinky Regency m/m romance about a prostitute who's had enough to retire for a while, but stays on at the brothel because he's fallen in love with one of his clients – a client who's been pining for his straight best friend since they were at university together.

Trusted Bond (Change of Heart, Book 2) by Mary Calmes. ebook. Very good paranormal m/m romance continuing the story of Jin and Logan about six months after Change of Heart ends, complete with attackers, kidnappers, and assassins! As Logan comments more than once, life with Jin is never dull or predictable.

Taking You Home (Boys of Summer, Book 2) by Cooper Davis. ebook. This sequel to Boys of Summer was a very good m/m romance that continues the story of Hunter and Max as they deal with Max's family and Hunter works to adjust to the idea of himself as not straight.

Pulling Apart (Pulling Away, Book 2) by Shawn Lane. ebook short. Good short m/m romance continuing the story of Noah and Charlie as Charlie pulls away and Noah has no idea what's wrong or how to help.

Things I'll Never Say by M.J. O'Shea. ebook. Very sweet m/m romance about two guys who've been best friends for years. One's had a crush on the other for ages, but is so sure it isn't returned that he plans to go to college out of state to get some distance.

Euphorbia by Glyn Soitino. ebook. Very good short m/m romance about a gardener who was burned by love and doesn't plan to get involved beyond one-night stands ever again.

Black Gold by Clancy Nacht & Thursday Euclid. ebook. Pretty good m/m romance about a glam rock superstar and the leader of a punk band. I would've rated this higher if there hadn't been so damn much talking. These two talked and talked and TALKED. They had long, complicated, deep conversations during allegedly spectacular sex. Um. Yeah. *rolls eyes* Really, I just wanted everyone to shut up after a while. Love the cover, though! 🙂

Firm Touch by Christine d'Abo. ebook short. Steamy short m/m holiday romance about a couple whose lives have been so busy with work that they've been growing apart, even though it isn't what either of them want. Will a drunken revelation that leads to a kinky surprise help bring them closer together or be the beginning of the end?

What He Wants by Eden Cole. free ebook short. Free so-so short m/m romance about two nominally straight best friends whose mutual female friend points out to each of them that they're in love with each other.

Giving Chase (Seattle) by Jamie Hill. ebook short. Meh short m/m romance about a programmer who meets a gift store clerk and is instantly smitten. The whole thing felt forced and unrealistic.

Best Laid Plans by Cat Kane. ebook. Ok m/m romance about a disaster-prone wedding coordinator who gets involved with the groom of a wedding he's planning. I might've liked this more had the whole reason behind the big misunderstanding plot made sense to me.

Rescuing the Librarian (New Horizons, Book 1) by Serena Yates. ebook. Ok m/m romance about a research librarian who agrees to help a porn star attempting to break into more mainstream acting get a better understanding of what a librarian's job involves. Alas, I had some niggles about this one – the actor, from Scotland, must not have had any accent at all, since the librarian didn't realize he was from Scotland. How likely is that? And what happened to the librarian's assistant, who seemed as if he was going to be a critical player in the story, but vanished after a couple pages?

Naughty Nooners by Carol Lynne, Kaenar Langford, J.P. Bowie, Cian Fey, Jade Mason, & Dakota Rebel. ebook collection. Ok collection of m/m romance short stories about steamy lunch hour interludes and instalove.

Law and Ardor by Jack Greene. ebook short. Steamy short m/m romance about a cop who responds to a breaking-and-entering report and meets an adorable guy that he'd really like to get to know better. Small editing fail when counting fingers at one point…

Love Thy Neighbor by Jack Greene. ebook short. Steamy short m/m/m story about a guy who becomes fascinated by the two exhibitionist models who have an apartment across the courtyard from him.
---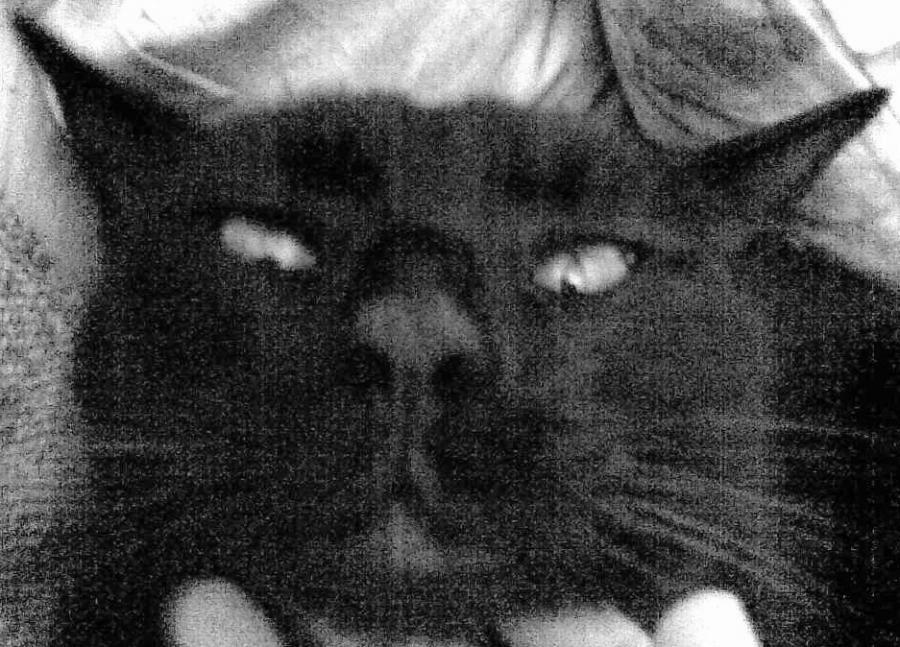 "Why are  you taking my picture?!" -Chaos