Contests
Bookity
Ebookity
Think, Do, Learn, Make
Best of 2010
Cool
Huh
LOL
Teh Cute
Reading Update
---
I read 864 books in 2010, compared to 811 books in 2009. I had six dnf (did not finish) books, which I have not listed. I tagged 858 of the books I read as m/m, 826 as ebooks, 350 as shorts, and 24 as rereads. You can find my reviewettes of these these books in my LibraryThing (in the "Review" or "Comments" field, depending). Please note that not all of my books are in GoodReads, although I'm trying to be better about adding them!
---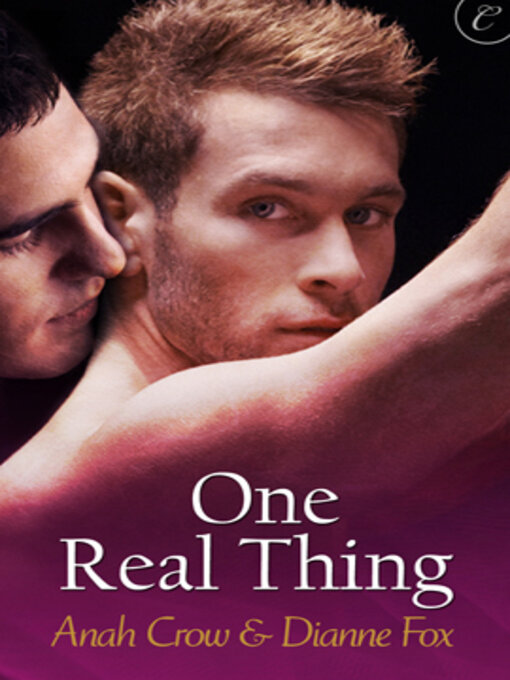 One Real Thing by Anah Crow & Dianne Fox. ebook. Excellent m/m romance about two guys who were best friends in college. One got married and started a career and followed a path of things he felt he should do. The other slowly spiraled down and out of control. This book was, at times, not an easy read. It left me feeling gutted more than once. But it's so very worth reading to find out for yourself if either of them can be saved…

All She Wrote (Holmes & Moriarity, Book 2) by Josh Lanyon. ebook. Very good m/m romantic suspense/mystery continuing the story of Kit Holmes and J.X. Moriarity, mystery writers (although not coauthors), as Kit flies across the country to play amateur sleuth for a writer friend who thinks someone is trying to kill her.

Primal Red (Bellingham Mysteries, Book 1) by Nicole Kimberling. ebook. Very good m/m romantic suspense about an investigative reporter for a free weekly paper who hears screaming, then sees a woman die in the arms of an artist that he'd very much like to date…

Baby, It's Cold Outside (Bellingham Mysteries, Book 2) by Nicole Kimberling. Good m/m romantic suspense continuing the story of the investigative report and the artist – this time, they're camping in the snow and participating in a New Year's Eve snow sculpture event when they discover a dead body.

Black Cat Ink (Bellingham Mysteries, Book 3) by Nicole Kimberling. Good m/m romantic suspense in which our artist and investigative reporter search for a stolen penis statue and acquire a black kitten.

Appearing Nightly (The First Real Thing, Book 2) by Cat Grant. Very good m/m romance about a singer/drag queen/bar co-owner who's fascinated by the cute, skittish guy who recently started working at the bar. You really need to read The First Real Thing before you read this book!

The Stroke of Twelve by Kim Dare. ebook. Very good kinky m/m romance about an aimless young man who wakes up after a night at the bar to find he has a piece of paper with an address and a time written on it and only the vague memory of a handsome older man handing it to him. Curious, he turns up at the address on time… and his life is changed in a way he never expected.

A Change of Tune by J.M. Cartwright. ebook. Good m/m romance about a successful (and deeply closeted, even from himself) rock musician who leaves his band and moves to an out-of-the-way town in West Virginia, where he meets a very pushy sheriff…

Offside Pass (Blue Line Hockey, Book 1) by Stephani Hecht. ebook. Good m/m romance about a newbie sports reporter trying to figure out the dark secret in the past of three brawling hockey brothers, one of whom he finds very attractive.
It's Smoking in the Locker Room by Stephani Hecht. free ebook short. Smoking (heh) short m/m romance about a college student whose secret high school crush (and former captain of the high school hockey team) emails him and asks to meet in their old high school locker room.

Burnt Orange: Sooner or Later by Dallas Coleman. ebook short. Good short m/m romance, told in a series of key scenes, that follows two guys who become friends in grade school, despite one being a Sooner and the other being a Longhorn and neither realizing the other is gay… I got sniffly once or twice during this one.

Sagittarius: Mr. November (Boys of the Zodiac, Book 9) by Pepper Espinoza. ebook. I read it because I love the song "Mr. November" by the National, but it's actually a good (if rather heavy on the dreary football details) m/m romance about an older quarterback who's been traded to a new team under mysterious circumstances.

Pulling Away (Book 1) by Shawn Lane. ebook short. Reread. Good short m/m romance about a guy who's isolated himself since his parents died two years earlier, only really talking to a friend he met online.

The First by Rachel West. ebook short. Very good short m/m romance about two guys in college who broke up because one caught the other kissing someone else while very drunk at a party.
---
"Hey, Stella!!!!" -Chaos