I finished knitting these socks a bit after midnight on December 22. I knew I'd be mailing them over my lunch break that day, so I took pictures as soon as they were finished. When I set the socks on the floor, Mayhem woke from a deep sleep and came over to see what was up.
"Hey!! Stripey socks!!" -Mayhem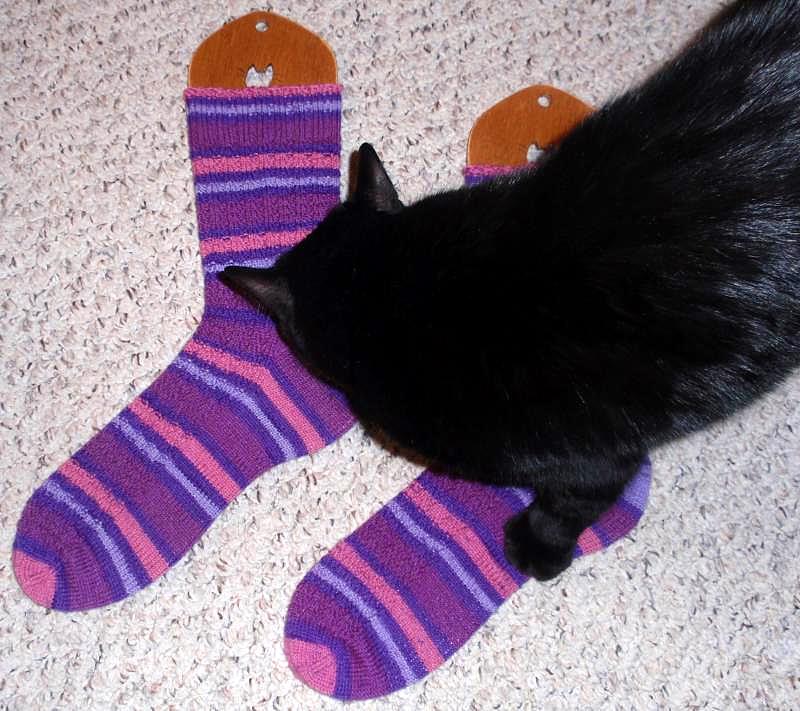 "Yup, definitely stripey socks. I approve of their bright pinky purpleness!" -Mayhem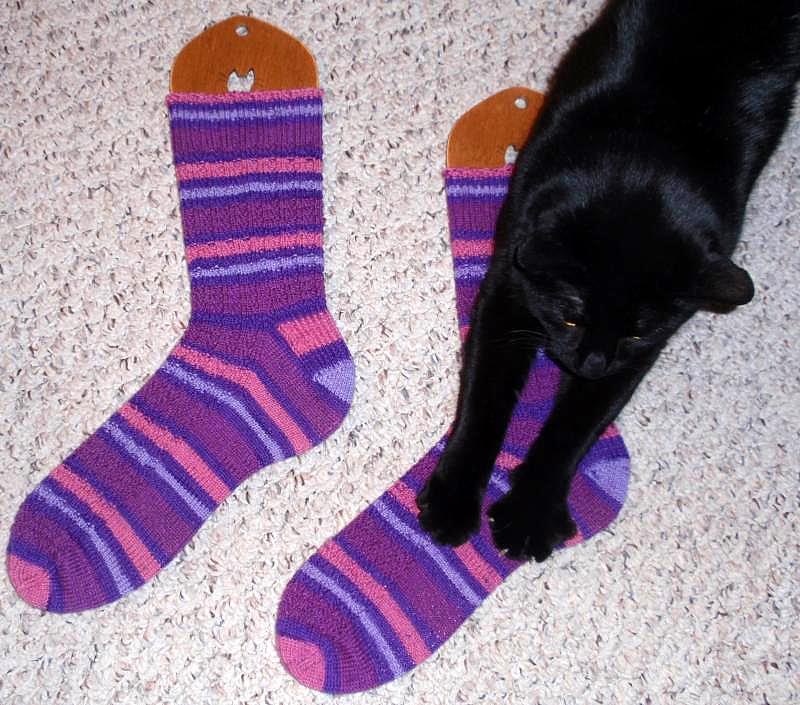 "Oh, nice texture, too." -Mayhem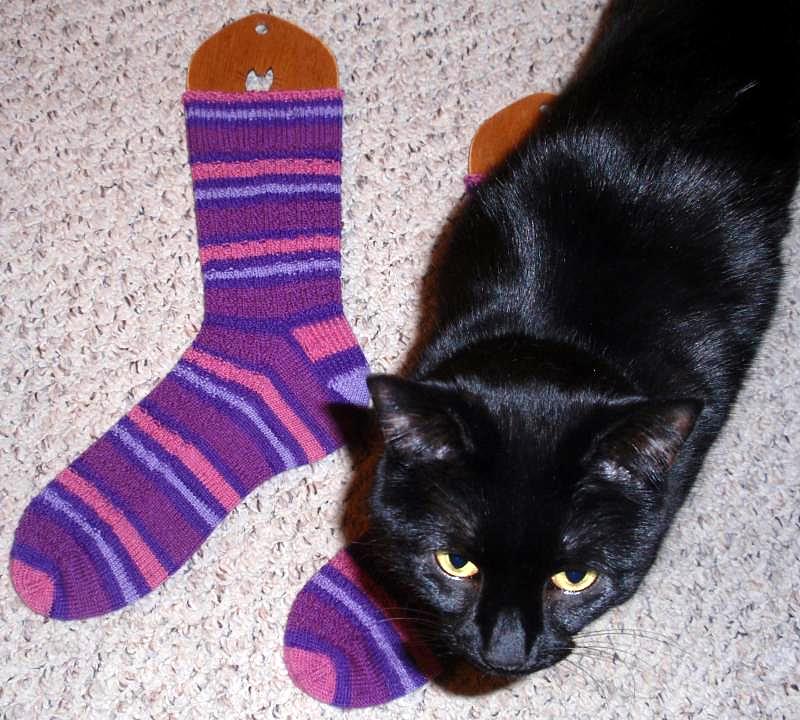 "Were you trying to take pictures of stripey socks without my assistance?! For shame, Mom, for shame." -Mayhem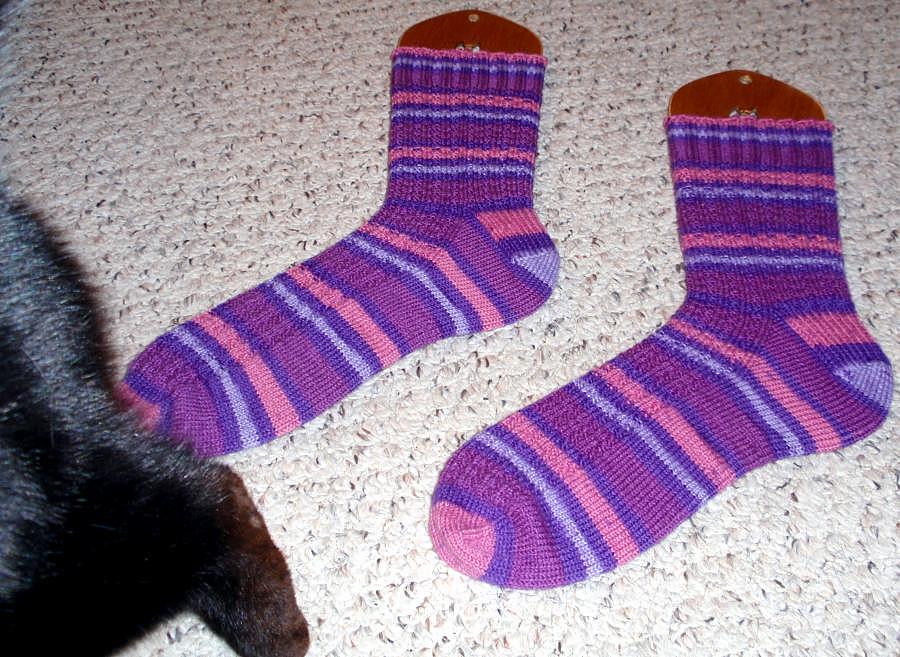 "Ok, carry on, then." -Mayhem
The yarn is Grignasco Strong Print, colorway 013, and the pattern is a basic blueberry waffle.