I suppose I shouldn't have been surprised that West River Parkway would be closed just past the University of Minnesota…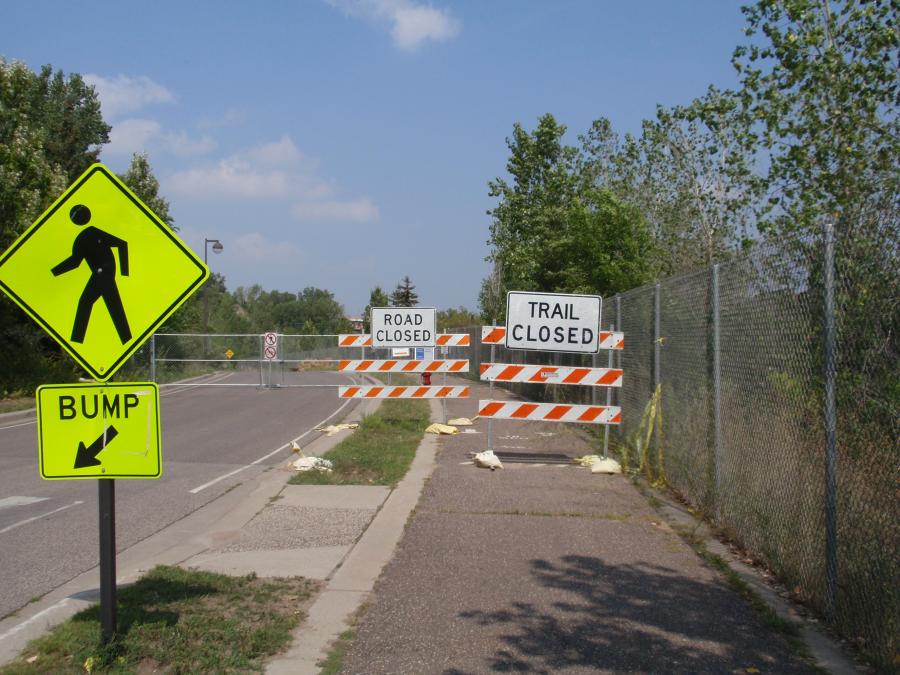 But this did surprise me. I wasn't expecting to find the I-35W Mississippi River Bridge piled on the riverbank.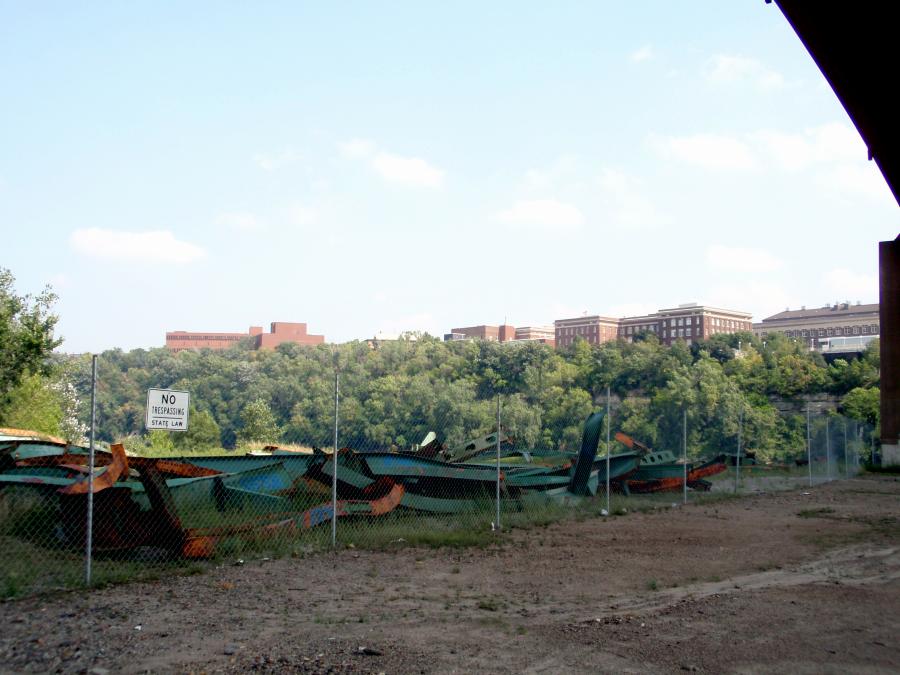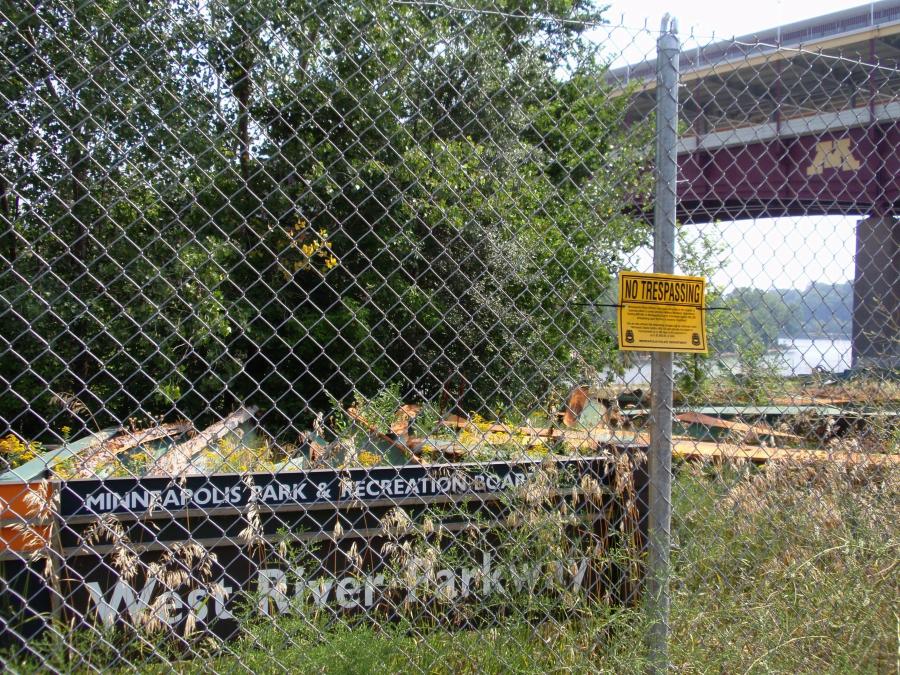 I was subdued on my ride back, and very happy to return home to my silly kitties.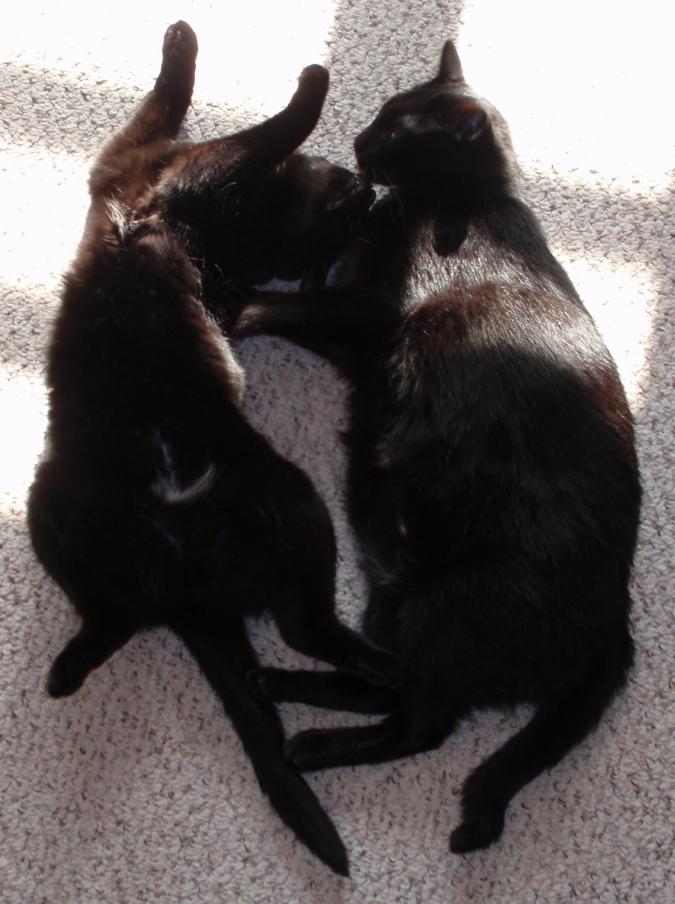 *sun bliss* – Chaos & Mayhem